We are open evenings and weekends!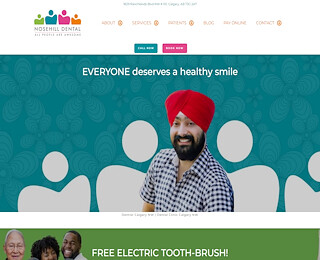 Are you looking into the benefits of Calgary dental implants? If you have one or more missing teeth, implant treatment may be the most sensible approach to restoring your beautiful smile. Nosehill Dental Centre can perform this service in-house, without the need to refer you to a second location. To request an appointment, call Nosehill Dental at 403-241-1900.
Check out the newest way to straighten teeth without metal brackets or wires. Patients absolutely love Invisalign in Edmonton from Uptown Dental Centre. Invisalign's clear aligners are nearly imperceptible to any but your closest friends and family- and do a terrific job of creating the beautiful smile you've been dreaming about.
Uptown Dental Centre
As a NW Calgary Dentist, we always welcome new patients and look forward to meeting their family and friends.
Meet your nosehill dentists